EKHA Monthly Newsletter
29 May 2019
May 2019
EKHA Activities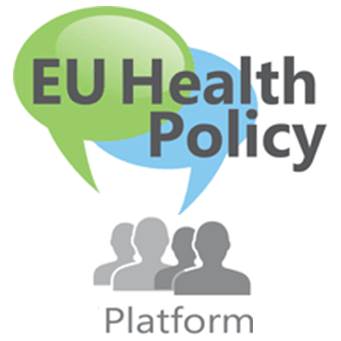 Thematic Network Update
The 1st Thematic Network webinar presentation and recording on Improving organ donation and transplantation in the EU is now available on the Health Policy Platform.
Login or register here, if you have not already done so, to access the outputs from the webinar, as well as EKHA's preliminary draft Joint Statement and share your feedback.
Should you have any questions, please e-mail sophie.bruno@ekha.eu
Read More here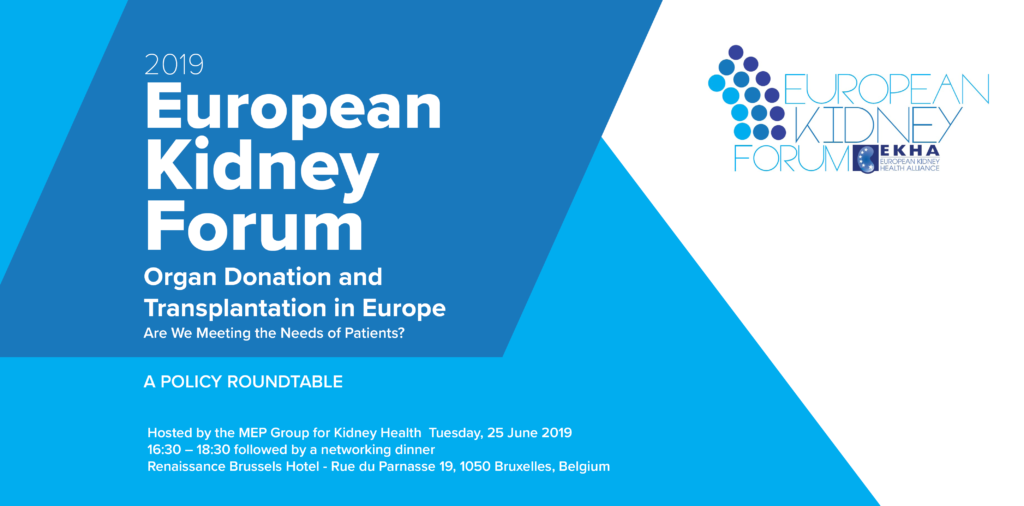 EUROPEAN KIDNEY FORUM – Invitations Sent
Registration is now open for the 6th Annual European Kidney Forum on Tuesday, 25 June at the Renaissance Hotel in Brussels.
The Policy Roundtable will feature speakers from the Commission, Member State representatives involved in transplantation, the European Society of Organ Transplantation (ESOT), patients and professionals.
Read More here
EU Policy
EUROPEAN ELECTIONS 2019
Following on the elections for the European Parliament, which took place from 23-26 May, EU leaders will meet to begin the process of nominating a new Commission President.
A formal decision is expected at their scheduled meeting on 21 June, where they will also hope to nominate a new President of the European Council and EU Foreign Minister.
Read More here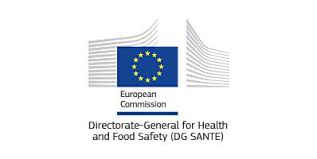 EU Health Programme 2019 Project Grants Announced
The Commission's Health Programme has announced a Call for Proposals for Project Grants. The tentative date of submission opening is 21 May 2019 and the deadline for submission is 10 September 2019.
Read More here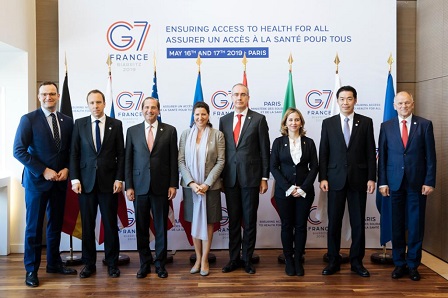 G7 Health Ministerial Session
On 16-17 May, the G7 Paris Health Ministers' Meeting was held under the French presidency of the G7 and chaired by Agnès Buzyn, French Minister for Solidarity and Health. Discussion focused on strengthening primary health care to addresse the needs of populations at every stage of life, including prevention, screening and care. Outputs included the G7 Ministers' Declaration and a primary healthcare policy brief published by the Organisation for Economic Co-operation and Development (OECD) in support of the G7 Ministerial meeting.
Read More here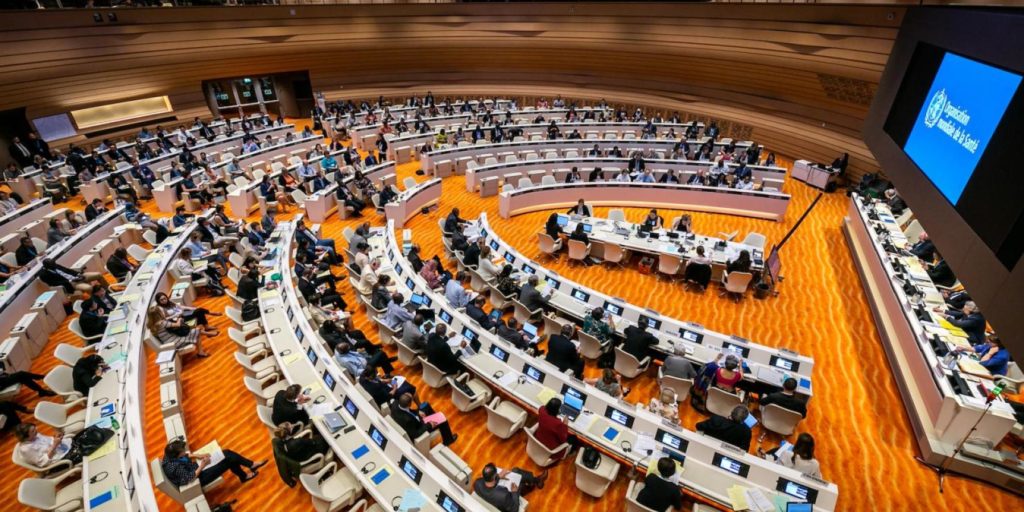 WHO's 72nd World Health Assembly
From 20-28 May, WHO Member State delegations from the European Region and around the world gathered to discuss collective action on health priorities in the coming years, including prevention and control of noncommunicable diseases.
The 2019 agenda covered several key strategic priorities including implementing the 2030 Sustainable Development Goals (SDGs), universal health coverage (UHC) and strengthening primary health care, which will contribute to preparations for the high-level meeting of the United Nations General Assembly on UHC this autumn.
Read More here
Upcoming Activities
| | |
| --- | --- |
| Activity/Event | Date |
| ERA-EDTA National Societies Meeting | 12 June, 2019 |
| 56th ERA-EDTA Congress Budapest (Hungary) | 13-16 June, 2019 |
| World Blood Donor Day | 14 June, 2019 |
| IMI2 Call 18 & 19 and webinars | 14-26 June, 2019 |
| European Development Days (EDD)—Addressing inequalities: Building a world which leaves no one behind, Brussels | 18-19 June, 2019 |
| EKHA Associate Members Meeting | 25 June, 2019 |
| EKHA Management Committee Meeting | 25-26 June, 2019 |
| European Kidney Forum | 25 June, 2019 |
| IMI Call: Central repository of digital pathology slides to support the development of artificial intelligence tools | 26 June, 2019 |
| IMI Call: Improving patient access, understanding and adherence to healthcare information: an integrated digital health information project | 26 June, 2019 |
| 16th International Congress of the Intestinal Rehabilitation and Transplant Association (CIRTA 2019), Paris | 3-6 July, 2019 |
| Horizon 2020 Health Partnering Day 2019, Brussels | 4 July, 2019 |
| EKHA Thematic Network on Organ Donation and Transplantation: Webinar 2 | 10 September, 2019 |
| 48th EDTNA/ERCA International Conference Prague, Czech Republic | 14-17 September, 2019 |
| First European Cell Therapy and Organ Regeneration Section (ECTORS) Meeting, Copenhagen | 14-15 September, 2019 |
| ESOT Congress 2019, Copenhagen | 15-18 September, 2019 |
| The Finnish EU Presidency conference on the Economy of Wellbeing, Brussels | 17-19 September, 2019 |
| European Research and Innovation Days | 24 -26 September, 2019 |
| EU Health Programme High Level Conference (DG Sante), Brussels | 30 September, 2019 |
| EKHA Thematic Network on Organ Donation and Transplantation: Endorsement period of Joint Statement | September – November, 2019 |
| EKHA Thematic Network on Organ Donation and Transplantation: Submission of final version of Joint Statement | 3 October, 2019 |
| Eurotransplant Annual Meeting 2019, Netherlands | 10-11 October, 2019 |
| EKHA Thematic Network on Organ Donation and Transplantation: Presentation of the Joint Statements at the EU Health Policy Platform Meeting | 17 October, 2019 |
| European Health Forum Gastein, Austria | 2-4 October, 2019 |
| European Day for Organ Donation and Transplantation (EODD) London (UK) | 12 October, 2019 |
| Dutch Kidney Foundation Red Carpet | 23 November, 2019 |
| Closure of the 2019 Thematic Network Cycle, transformation into stakeholder network and lessons learned webinar with SANTE Units and the HPP team. | December (TBC) |