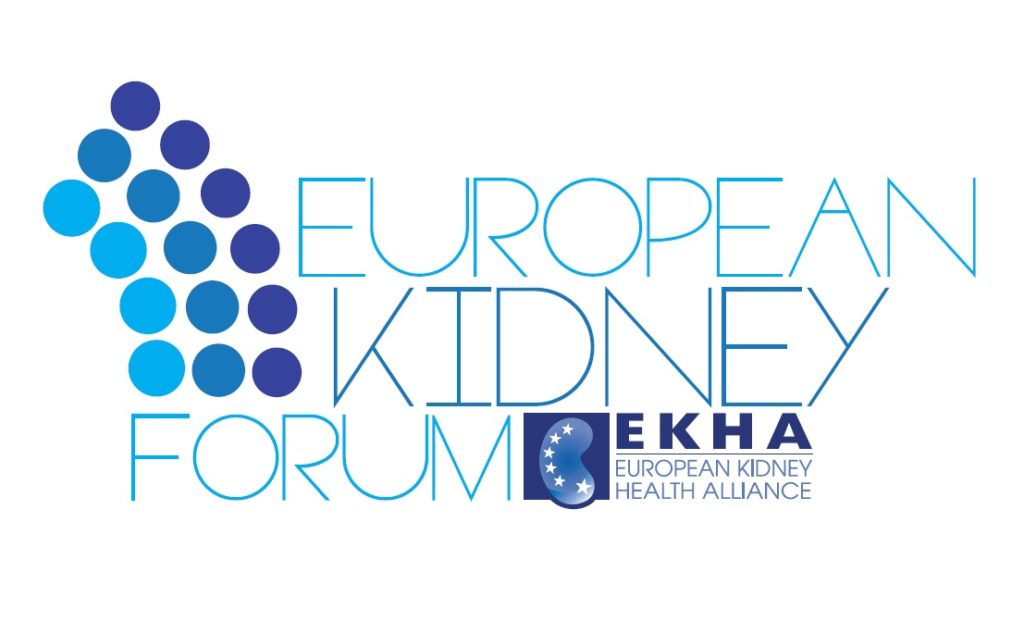 EKHA European Kidney Forum : Kidney Donation and Transplantation: The Gift of Life
1 March 2018
This year's European Kidney Forum, organized each spring by EKHA and the MEP Group for Kidney Health will take place on 26 April 2018 at 4.30 in the European Parliament in Brussels. Mark your calendar!
Themed "Kidney donation and transplantation, the gift of life", the European Kidney Forum will foster discussion amongst stakeholders active on the issue. With its European Kidney Forum, EKHA aims to stimulate action at national and European level towards increasing availability and uptake of kidney transplantation in Europe.
With this in mind, the event will gather representatives from the European Commission' Health Directorate General (DG Santé), the European Society for Organ Transplantation, the ERA-EDTA, national patient organisations, and of course, the European Parliament with MEPs Hilde Vautmans (Belgium) and MEP Karin Kadenbach (Austria) opening and closing the forum.
The planned presentations and follow-up discussion will allow for an exchange of views on key issues related to organ donation in Europe today: overview of the situation of transplantation in Europe from the transplant physicians' viewpoint, the work of the European Commission on the matter, the different systems in place in Member States with regards to organ donation from deceased people (opt-in vs opt-out systems), the patients' viewpoint, etc. In addition, early data results on the EDITH* project will also be shared by a representative from ERA-EDTA.
A networking Cocktail & Dinner in the Members' Salon will follow the discussion. Plan to attend!
View the preliminary programme here
If you have any questions, please contact info@ekha.eu
Read about previous editions of the European Kidney Forum here.
*The Pilot Project EDITH, which is co-financed by the European Commission, aims to assess the different treatment modalities for End Stage Kidney Disease (ESKD) currently used throughout the EU and to examine the factors that influence the different treatment choices.
EDITH is a 36-month project (1st January 2017 – 31st December 2019) focusing on the differing CKD treatment modalities along with organ donation and transplantation practices and their impact on health expenditures and patient outcomes. The project is subdivided into six closely interlinked work packages realized by a multinational interdisciplinary team aiming at long-term sustainability of the registers established.