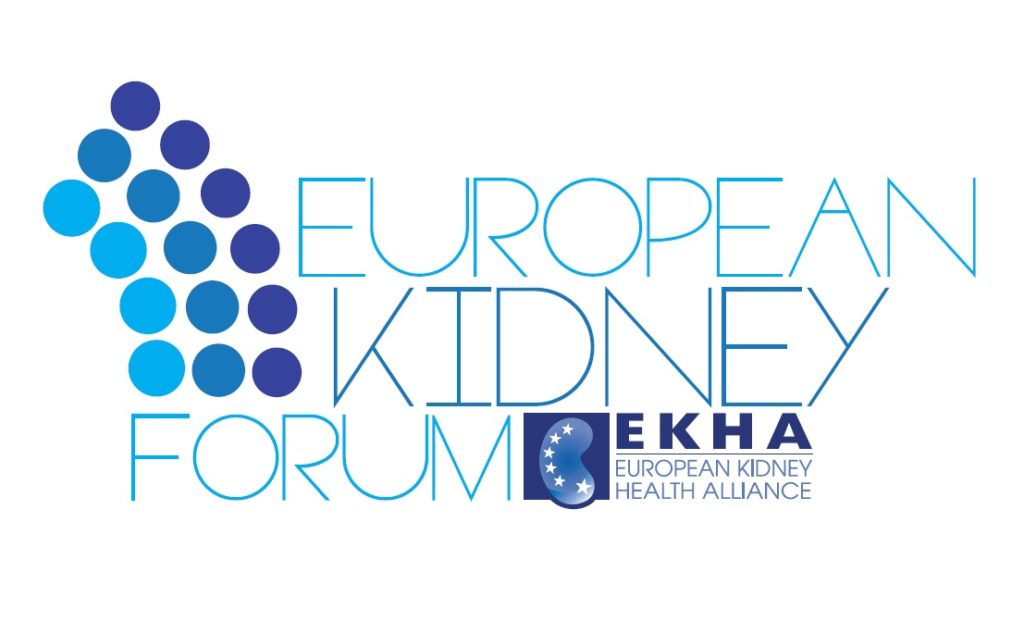 2018 European Kidney Forum: Donation & Transplantation – The gift of life
29 April 2018
EKHA held its 2018 European Kidney Forum on 26 April in Brussels. Organized under the auspices of the MEP Group for Kidney Health, the event gathered representatives from the European Commission and Parliament, patient associations, kidney doctors and representatives from the private sector to take stock on kidney transplantation in the EU and to discuss next steps on the matter.
The event featured speeches from MEP Hilde Vautmans (Belgium) and MEP Karin Karin Kadenbach (Austria), Stefaan Van der Spiegel from European Commission's DG Sante, Prof Rainer Oberbauer from the European Society for Organ Transplantation, Dr Vianda Stel from the ERA-EDTA Registry, and Fiona Loud from Kidney Care UK.
Key learnings from discussions at the 2018 European Kidney Forum:
There are disparities in access to kidney transplantation across Europe;
The European Commission could play a greater role to foster increased cooperation, exchange of best practices between Member States while monitoring safety and quality standards;
A number of initiatives (FOEDUS Joint Action, EDITH and EUDONORGAN projects), driven by the European Commission are currently gathering data on the varying landscapes with regards to organ donation and transplantation across member states: how does access to organ donation differ amongst EU countries, how is choice of treatment modalities (dialysis vs. transplantation) made, what is the impact of these differences on health expenditures and patient outcomes, etc.
Increased education and awareness amongst donors AND patients is crucial to boost donation levels;
Actions at national level should be adopted to encourage donations (incl. financial support to donors and patients, formal recognition of donors, widening of selection criteria for recruitment and registration, etc.)
EKHA launched its Call to Action, developed as part of the Gift Of Life campaign aimed to raise awareness on the need for a coordinated approach at EU level towards organ donation and transplantation. See more here.
Access the event's presentations here.
Download the full 2018 European Kidney Forum report here