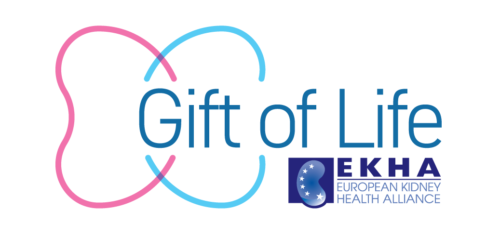 EKHA launches Gift of Life campaign and Call to Action
3 May 2018
EKHA has launched the Gift Of Life campaign to boost organ donation and foster increased access to transplantation across EU Member States.
An advocacy initiative, EKHA's Gift of Life campaign aims to raise awareness on the need for:
a coordinated approach at EU level as regards kidney donation
appropriate legal, structural and cultural frameworks in EU member states to boost donation rates and hence reduce the numbers of deaths resulting from kidney failure while waiting for a transplant.
The "Gift of life" campaign aims to provide:
A platform to channel EKHA's key messages on transplantation to the European Commission, the European Parliament and other relevant EU stakeholders in the field
A framework for EU Member States to develop national awareness raising activities on transplantation in a coordinated manner.
As part of the "Gift Of Life" campaign, EKHA has produced a "Call to Action", urging for:
Education programmes for healthcare professionals, patients and the general public to boost living donor transplantation at EU and national levels.
Establishment of appropriate legal and structural frameworks to make EU Member States' transplantation programmes successful
Opting-out systems for deceased organ donation in EU member states
A coordinated approach towards kidney transplantation at EU level
Read here EKHA's concrete recommendations. We encourage you  to join the Call to Action and to formally express support to EKHA's awareness raising campaign "Gift Of Life"
Learn more about EKHA's Gift of Life campaign.