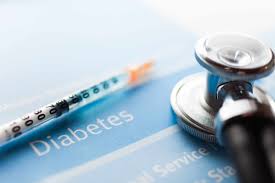 Slovenia organises national consultation on diabetes on World Health Day 2016
6 June 2016
On the occasion of the World Health Day 2016, which focused on beating diabetes, the Slovenian Ministry of Health and the National Assembly co-organised a consultation on diabetes in the country.
Because the disease affects over 6% of the population in Slovenia, the Government has developed a national programme for the period 2014-2020 aimed at controlling diabetes, in collaboration with health professionals and patients. The programme focuses on reducing the prevalence of the disease in the country, enhancing early detection, preventing complications and reducing diabetes-related deaths.
A project prepared with the national Association of Diabetes Societies, one of the major nongovernmental organizations active in the field, will be launched during the year.
During the event, the Health Minister Milojka Kolar Celarc particularly highlighted that the number of patients receiving medication has been increasing by 12.5% from 2010 to 2014 in the country.
According to the WHO, Slovenia is a good practice example for its centres for health promotion, located in health care settings. Coming into the scope of the Government's priority to improve basic health care services, the centres have been welcomed by patients for providing better and easier access to services and treatments for vulnerable population groups.
To scale up prevention programmes in the country and develop such centres for health promotion, the country received €14.5 million from the EU's Cohesion Fund.
More information here.