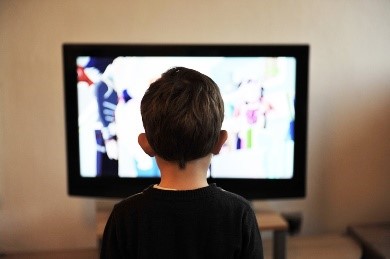 New UK rules to ban advertising of junk food to children on broadcast TV extended by advertising industry to online and social media channels
12 December 2016
The Committee of Advertising Practice (CAP) announced on the 8th of December that all media targeting children (under 16 years old) or where children make up more than 25% of the audience will be concerned by the new UK rules banning advertising of unhealthy food high in fat, salt and sugar (HFSS food) from July 2017, including non-broadcast media. The measure will thus bring print, cinema, online and social media ads in line with regulation applicable to TV advertising.
However, for ads showcasing promotions, licensed characters or celebrities popular with children in ads for HFSS food or drink will be partly exempted from the rules if they advertise healthier options.
The measure comes in light of the rise in overweight, obesity and type 2 diabetes levels amongst children and adults in the UK, and the findings of studies showing that advertising greatly influences children's food choices.
Food and Drink Federation Director General Ian Wright stated that the group "fully supported" the new rules.
The Obesity Health Alliance welcomes the new regulation but expressed concerns over the scope of the restrictions which only apply for audiences composed of at least 25% of children, noting that they provide insufficient protection as "a significant number of children could still be exposed to adverts for high fat, salt and sugary products".
The move taken by the UK advertising industry complements the UK Government's plan to reduce childhood obesity.
More information in the BBC article here.