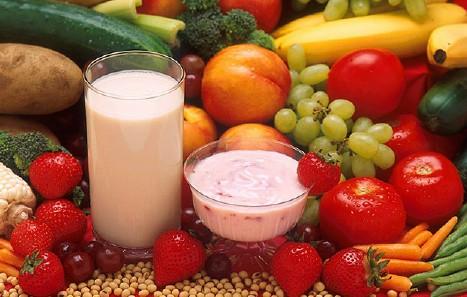 MEPs take steps to encourage healthy-eating habits in schools across Europe
8 March 2016
Today, MEPs gathering for the March plenary session in Strasbourg adopted a draft new regulation increasing budgets for school milk, fruits and vegetables schemes and promoting better eating habits for children.
The text, which had been agreed with EU Member States' responsible Ministers in December 2015, provides for the merging of EU school fruit and milk schemes and increase their budget from €20 to €250 million over a year. With the overall objective of increasing the consumption of fruits, milk and vegetables and encourage healthy and balanced diets in Europe, the rules will build on voluntary participation of Member States, which will also have to promote responsible food consumption, including taking measures to foster the production of local food and the development of organic farming, but also to fight against food waste. The list of food products eligible for EU funding has been updated, to give priority to fresh and local products over processed food. Additionally, products with added sweeteners or artificial flavour enhancers will be ineligible for EU financial aid, while products with limited sugar, salt and fat contents will be considered for funding only as an exception.
The Rapporteur on the dossier in the European Parliament, the Belgian MEP Marc Tarabella welcomed the adoption of the text, highlighting that " [while] A healthy, balanced diet is the foundation of good health, the consumption of fruit, vegetables and milk has been declining across the EU".
The proposed rules will now be considered for endorsement by the Council of the EU. Once adopted, they are expected to enter into force as of the 1st of August 2017.
Read the Parliament's press release here.