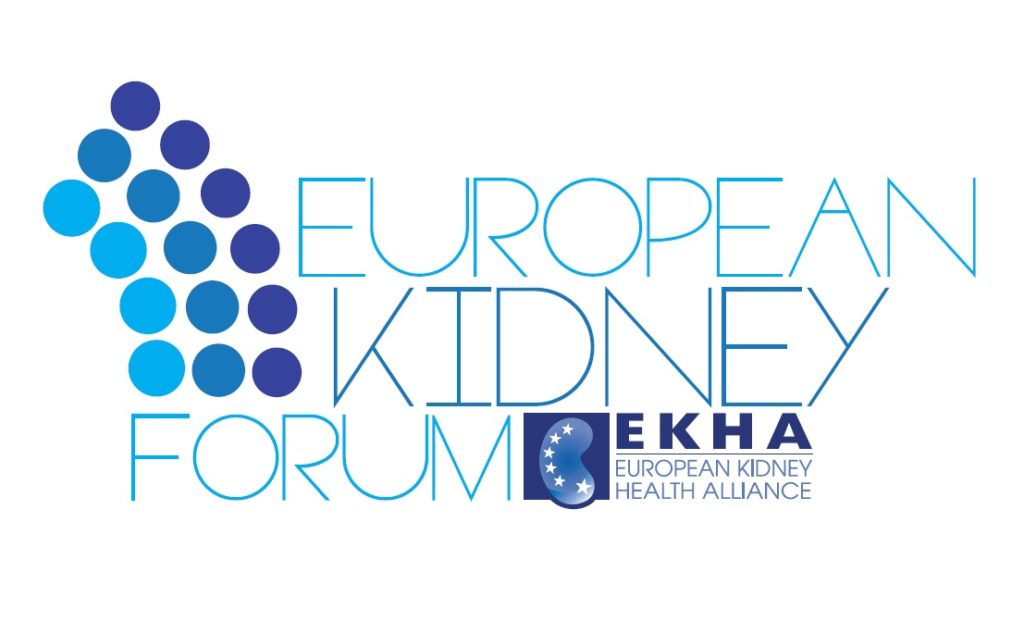 Join the 2017 European Kidney Forum on 11th April in Brussels!
17 February 2017
2017 European Kidney Forum: Patients choice of treatment
---
Hosted by the MEP Group for Kidney Health
Tuesday, 11 April 2017 from 17:00-21:00
Forum and Networking Dinner at the EU Thon Hotel, Brussels
There is a wide range of treatments for chronic kidney disease, ranging from traditional hospital dialysis, through to self- or home care, and transplantation – each with its own advantages or disadvantages which should be considered to align with the patient's needs and lifestyle, but not all patients across Europe are given the chance to choose. In some countries treatment regimes are dictated by reimbursement or structural constraints, rather than a true holistic approach to patient care. EKHA has carried out a multi-country survey to build a Snapshot of Renal Patient Choice in Europe to explore the issue in the context of sustainability of kidney care, economic impact on health systems, and outcomes impact on the patient and his or her quality of life.
The results of this survey will be presented at the 2017 European Kidney Forum, along with a call to action asking Policy Makers to address any inequalities of access to choice of treatment for patients in the EU.
We invite you on the 11th April to join us in Brussels to debate the importance of patient-centred decision-making, the health economic factors behind treatment choice; and discuss how to address health inequalities across Europe and improve access to care.
The programme of the event is available here. Travel support by way of hotel nights will be offered to representatives from national societies.
Register via email at info@ekha.eu
For more information, please visit the dedicated page here.
We look forward to welcoming you!
#KidneyForum2017