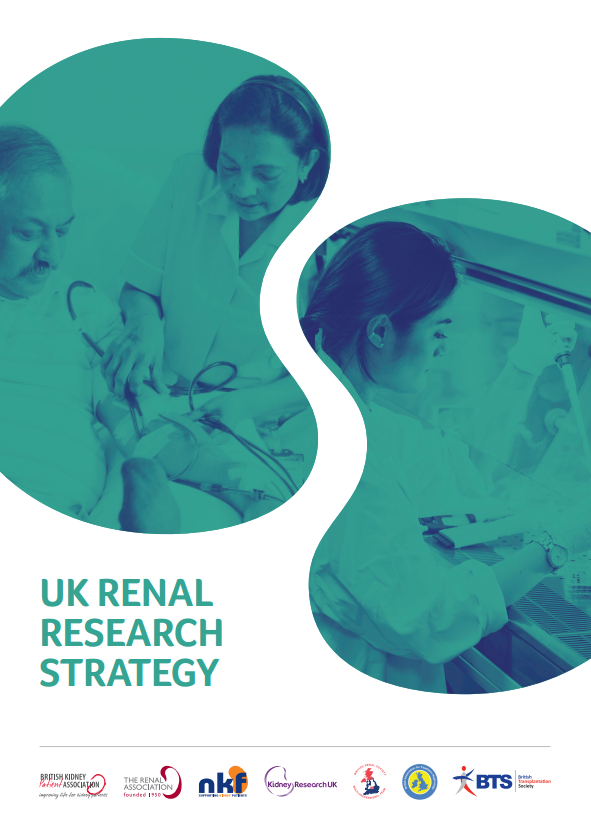 First "UK Renal Research Strategy" launched by kidney community
20 April 2016
On the 14th of April, the UK kidney community launched the first "UK Renal Research Stategy", a comprehensive document identifying the main challenges, defining goals and providing recommendations on improving the health and life of kidney patients through fostering kidney research. It provides for four strategic aims:
Increase engagement of professionals, patients and the public with kidney research;
Build on the wide range of research approaches to ensure a well-balanced process that includes prevention, treatment and impact;
Build sustainable research capability and capacity by supporting the research training and career development of all contributors to renal research;
Optimize cross-disciplinary and collaborative research by creating a more open research culture.
The Strategy was developed during two years under the lead of the UK Kidney Research Consortium, an umbrella organisation comprising major UK kidney charities and professional associations, NHS England and clinical research networks from the National Institute for Health Research, Scotland and Northern Ireland.
UK Life Sciences Minister George Freeman MP endorsed it, praising its potential by defining it as "an ambitious yet realistic" document which could foment changes in kidney care by focusing on the whole process, from laboratory research to kidney patients and health professionals. He further highlighted the need to ensure UK's attractiveness to researchers.
The Life Sciences Minister voiced his intention to continue working with the kidney community to ensure full implementation of the strategy and leverage its impact, as well as to integrate it in the Government's policy agenda.
More information here.