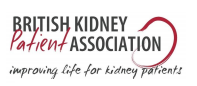 First-ever national kidney patient experience survey launched in UK
8 June 2016
NHS England, UK Renal Registry and the British Kidney Patient Association launched on the 6th of June a national survey on patient experience, with the aim to receive input for improving kidney and renal services in the country, in line with patients' needs and expectations.
Designed with the involvement of patient representatives from the UK Renal Registry, the National Kidney Federation and the BKPA, the Patient Reported Experience Measure (PREMs) survey is expected to turn into an annual consultation of patients' views, to provide an overview of kidney services in the UK, and information collected will be used to create an annual report publicly available. The output received will inform policy-making at national and local level to improve the services, but also to raise awareness on the importance of integrating patients in the definition of health care services and policies.
The full questionnaire is available here.