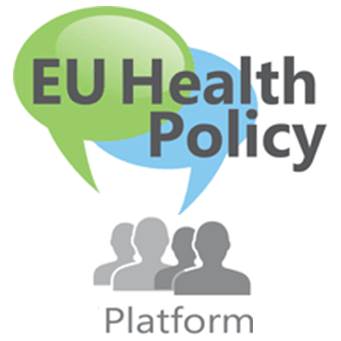 EKHA's proposed Network on Improving Organ Donation and Transplantation selected by the EU Health Policy Platform
10 December 2018
We are proud to announce that the European Kidney Health Alliance's proposal to bring together stakeholders to advance the work of improving Organ Donation and Transplantation in the EU was selected by the European Commission as one of three Thematic Networks for 2019.
The thematic network will bring together a broad group of stakeholders in the field of organ donation and transplantation to share best practices and support solutions to address main challenges faced by member states: how to increase organ availability, enhancing the efficiency and accessibility of transplant systems and improving the quality and safety.
The EU Health Policy Platform is a platform for collaboration and communication between the Commission and health stakeholders. The interactive tool is designed to enable targeted discussions about key public health priorities, as determined by votes for proposed thematic networks. The process in becoming an accepted thematic network is no small achievement, given the multitude of health priorities vying for visibility at EU level.
EKHA's Thematic Network and subsequent drafting of a joint statement, particularly during an election year, will ensure visibility, impact and knowledge translation of the shared challenges of organ donation and transplantation faced by member states. The profile of the network will also support the work of on-going EU-funded pilot projects EDITH and EUDONORGAN.
Concretely, the thematic network will provide an opportunity to advance best practices such as transplant coordination training in health services, which will help member states improve the availability of organs and the efficiency of their health systems, while increasing public awareness and trust around organ donation and transplantation.