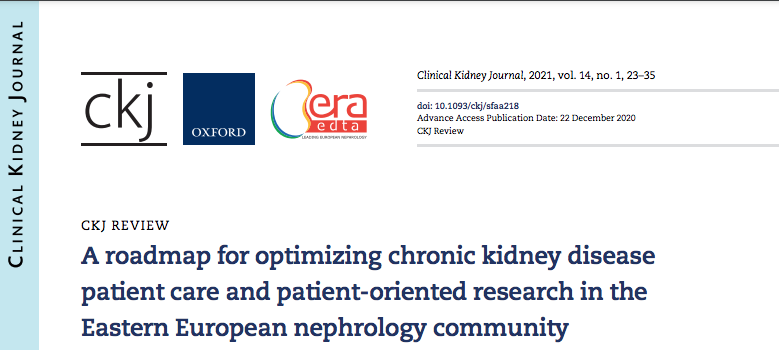 A roadmap for optimizing CKD patient care and patient-oriented research in the Eastern European nephrology community
3 February 2021
A new EKHA article highlights differences in kidney disease prevalence and care between Western and Eastern European countries, offering a roadmap for optimising chronic kidney disease patient care and patient-oriented research in Eastern Europe.
According to the article, the increasing trend of chronic kidney disease (CKD) is worrying on a global scale, and particularly across low- and middle-income countries. CKD is a major public health challenge with important medical, social and economic consequences.
Recent landmark publications have shown the discrepancies in CKD burden and management between Eastern and Western European countries. These are primarily blamed on the economic differences between the two blocks that significantly affect kidney failure's aetiology and treatment modalities.
The article presents a roadmap for potential solutions to improve the situation of the CKD community in Eastern Europe spanning awareness-raising; early detection; preventing progression and minimising complications of CKD; prioritising transplantation and home dialysis; and disseminating & implementing best practice guidelines. Also, in order to overcome financial limitations, European institutions should pool funds to help national societies. It is essential that the ultimate goal of any action on CKD is to improve screening, diagnosis, prevention and treatment in this region.
Access the full article here