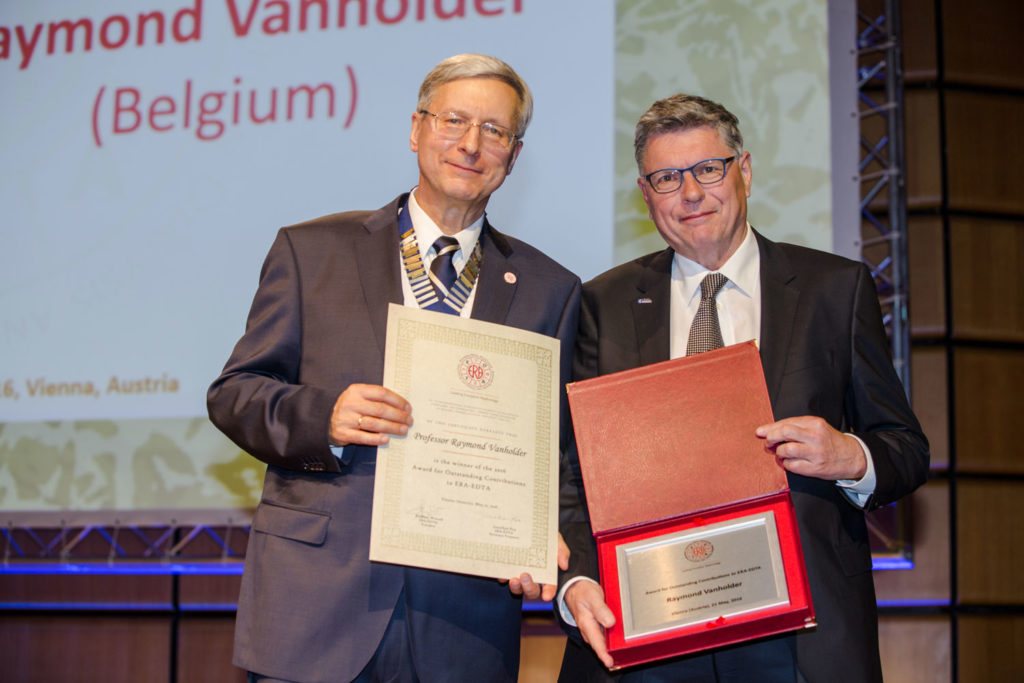 EKHA participates in ERA-EDTA 2016 Annual Congress
26 May 2016
From May 21 to May 24, EKHA was pleased to take part in the 53rd Annual Congress of the European Renal Association – European Dialysis and Transplant Association (ERA-EDTA) held in Vienna; and join a multitude of stakeholders interested in kidney health to discuss the latest scientific developments in the field, challenges and future objectives for improvement.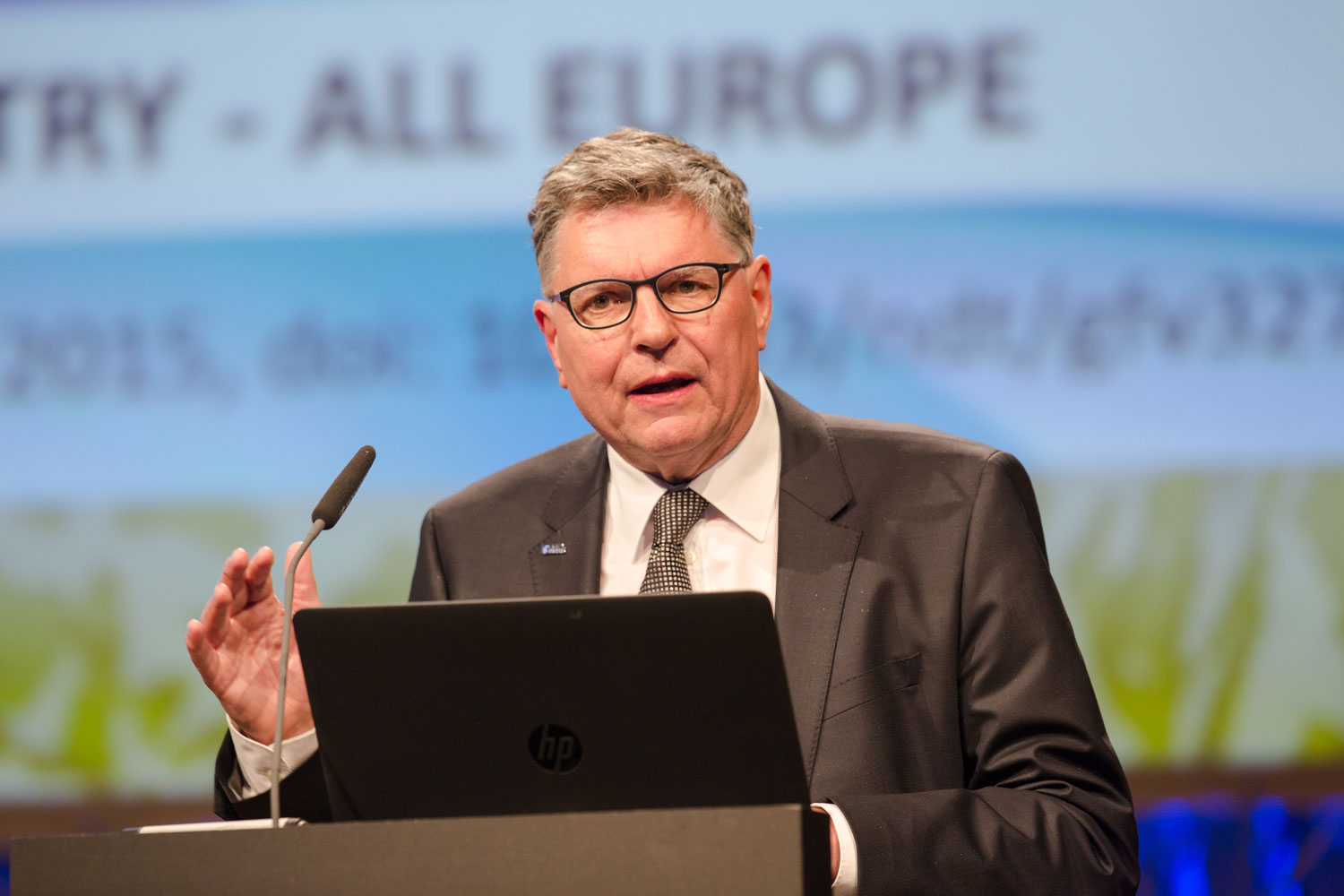 EKHA Chairman Professor Raymond Vanholder was awarded the President's Award for Outstanding Contributions to ERA-EDTA. Prof Vanholder gave the Plenary Lecture and the Opening Ceremony "From costs of kidney disease to a healthier society" presenting health economics in the context of renal disease and highlighting how prevention efforts can result in significant cost savings to health systems and reduce the overall impact to society.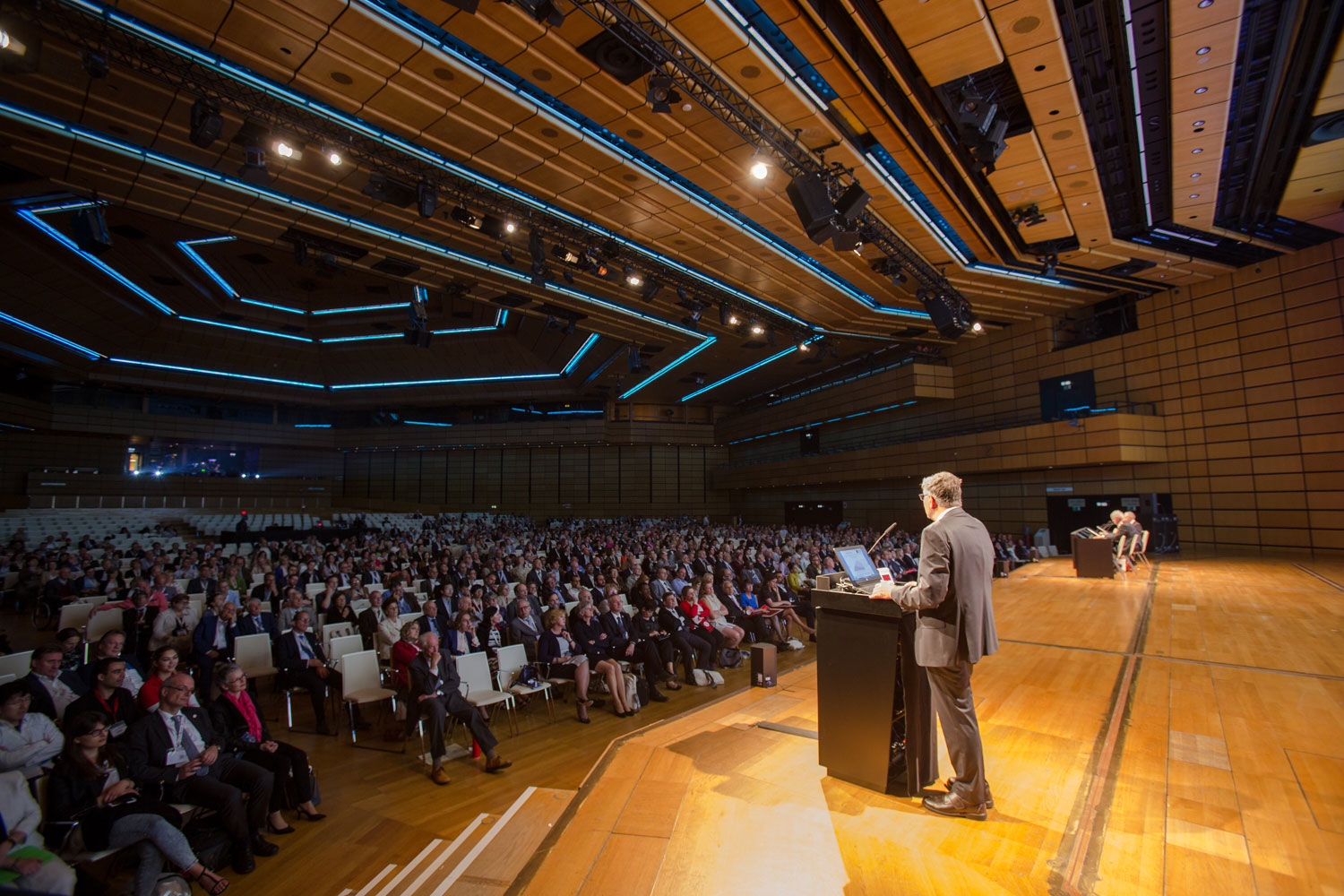 Mrs Karin Kadenbach, Austrian Member of the European Parliament and Chair of the MEP Group for Kidney Health, contributed to the event via a video speech outlining the importance of including prevention of chronic diseases in EU health policy initiatives.
In parallel to taking part in different thematic symposia, EKHA held a stand in the exhibition hall as part of the ERA-EDTA booth, where interested delegates have been able to get further information on the Alliance and be provided with EKHA Recommendations for Sustainable Kidney Care and the Dutch Presidency Roadmap for Food Product Improvements.
More information on ERA-EDTA Congress here.