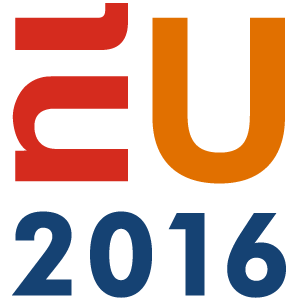 EKHA joins EU Presidency Conference to agree guidance on reducing salt, sugar and fat in foods
24 February 2016
Reformulating foods to reduce salt and sugar, therefore making the healthy food choice, the easy choice, in order to reduce the burden of chronic diseases in Europe, is the main challenge being discussed by EU member states, food industry and NGOs at a conference on improving food products hosted by the Netherlands Presidency of the Council of the EU. This is no small feat when compounded by the need to keep stimulate the economy and not hamper trade. EKHA, represented by Prof Vanholder, participated in the conference which took place in Amsterdam on 22 and 23 February 2016. The event is a key step towards developing a new action plan for healthier foods in the EU and the prevention of chronic diseases, including kidney disease.
EU action for healthier diets
Overweight and diet-related chronic diseases such as hypertension, kidney and heart disease are becoming the norm all over Europe. We know that eating food that is too high in salt, sugar and saturated fats increases the risk of disease and early death, but with processed food quality as it currently is, consumers find it difficult to meet the standards of healthy diet. The Netherlands Presidency wants to make healthy choices easier. Food products are imported and exported on a large scale within the EU, so the benefits of an EU-wide strategy are obvious. At the conference, EU member states, companies, patient and consumers organisations discussed ways of making food products healthier. Many member states already have national policy aimed at improving food products, but collaboration at EU level offers more scope for product innovation.
Conference participants examined how the available food products could be improved within the EU with a view to improving public health, innovation and the internal market. Health, welfare and sport Minister Edith Schippers opened the conference. Please click here to read her opening speech. The programme included sessions on public-private partnerships and innovation in the food sector.
The conference ended with participating stakeholders' endorsement of the joint Roadmap for Action on Food Product Improvement setting out steps towards getting healthier foods on the market for European consumers. All parties committed to collaborate through a public-private partnership for a European cooperation on healthy food.
More information on the conference's outcome here.
Read EKHA report from the Dutch presidency Conference on Food Product Improvement.