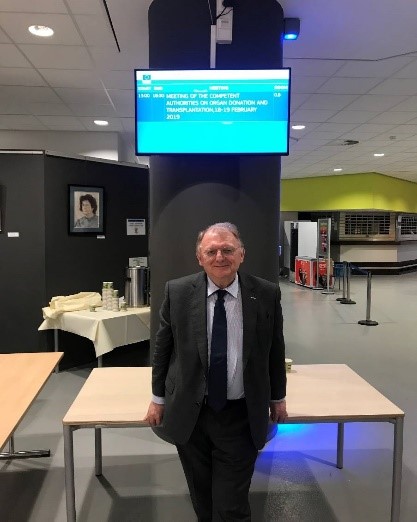 EKHA invited to present at the Organ Donation and Transplantation Competent Authority Meeting
28 February 2019
In a presentation to Member States on 18 February, Professor Lameire showcased EKHA's work to advance the issue through the Thematic Network on Improving Organ Donation and Transplantation.
Following an explanation of the aims of the Thematic Network, EKHA highlighted the potential a Joint Statement can serve in conveying key policy asks. The presentation of Joint Statements in late September is conveniently aligned with the EP hearings of new Commissioners. With key policy officials in attendance, receptivity toward asks is considerably elevated as they look to inform future priorities.
The occasion was also an opportunity to stress the importance of involvement from Member States in the development phase and that continued engagement would facilitate progress updates and knowledge translation. Croatia was proposed as a potential rapporteur, owing to their upcoming presidency aims on the topic and leadership in the field. Endorsement from key Member States ensures validity, visibility and continuity of messages for broader uptake.
The discussion highlighted that opt-in and opt-out systems are not mutually exclusive. It was suggested that the Joint Statement reflect the multilayer complexity of systems that exist between Member States.