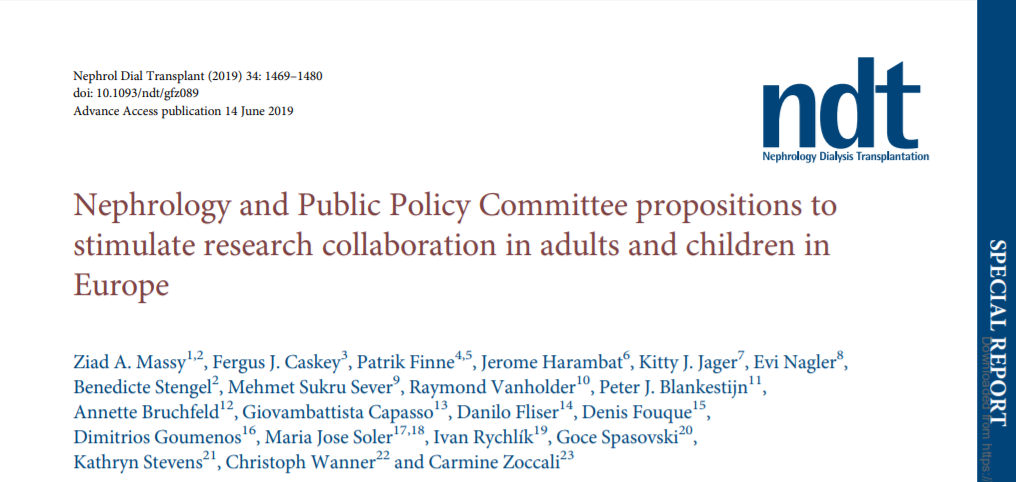 EKHA contributes to new publication on stimulating collaboration in nephrology research in Europe
7 September 2019
EKHA initiatives and priorities are discussed in a new Nephrology Dialysis Transplantation (NDT) Journal article exploring the strengths and the limitations of nephrology research activities currently present in Europe to draw lessons for the future. 
In addition to future epidemiological and clinical research directions, the article outlines recent EKHA actions and future initiatives in light of EU priorities. It is stated that EKHA will target the key topics that should be supported in the future by nephrologists according to the EU needs and will work in collaboration with ERA-EDTA to reach these goals.
The full article can be accessed here.