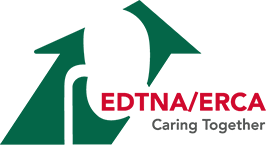 EDTNA/ERCA published new recommendations for Sustainable Kidney Care and Green Dialysis
3 October 2022
EDTNA/ERCA published a new set of recommendations for improving sustainable kidney care and providing support to patients and healthcare providers to decrease the environmental impact of nephrology and more. Healthcare is a big contributor to greenhouse gas emissions as well as resource depletion, and during the current climate crisis patients and doctors need new practices for environmentally sustainable treatments. Dialysis, with its huge production of waste (dialysis and reverse osmosis consume large amounts of water and plastic) and greenhouse gas emission, is one of the most environmentally detrimental therapeutic interventions.
The recommendations call for implementing Green Nephrology practices, such as promoting environmentally friendly dialysis treatments, limiting the carbon footprint of kidney care, and raising awareness about the conservation of resources in dialysis. EDTNA/ERCA's recommendations look at various aspects of kidney care, including dialysis machines, dialysate generation, transportation, infrastructure, and methods of analysis used in the nephrology field.
Read the full report on their website here.