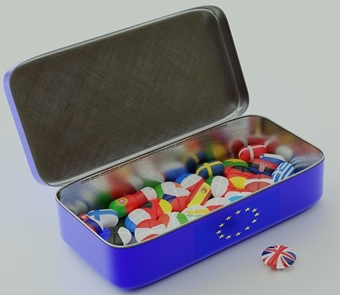 Cross-border healthcare, what happens after Brexit?
19 October 2017
With triggering Article 50, a lot of questions are raised regarding British people seeking healthcare in another EU country, or EU citizens being treated in the UK. Currently European citizens benefit from reciprocal healthcare rights when they are in any of the 28 EU Member States, according to Regulation (EC) No 883/2004 on the coordination of social security systems and Directive 2011/24/EU on the application of patients' rights in cross-border healthcare.
To safeguard and maintain these reciprocal rights and to ensure that healthcare research or access to technologies find the right attention in the Brexit negotiations, the Brexit Health Alliance was launched.
The focus of the alliance comprises five main topics:
Supporting maximum levels of research and innovation collaboration
Ensuring regulatory alignment for the benefit of patients and the public's health
Preserving reciprocal healthcare arrangements
Ensuring robust coordination mechanisms on public health and wellbeing
Securing a strong funding commitment to the health sector and the public's health.*
To this end and to educate citizens about the existing EU healthcare arrangements, an awareness campaign on "Preserving reciprocal healthcare arrangements post-Brexit" was launched on 16th October. The campaign includes a briefing document which explains the current state of art and gives examples of possible implications for patients which are likely to arise after Brexit if no satisfactory deal can be reached.
In the case of a kidney patient, in need of dialysis three times a week, a "bad deal" would have serious implications on his/her ability to travel due to the vital continuity of care needed which can be currently arranged in advance under the European Health Insurance Card (EHIC) system. According to the briefing document, a private travel insurance cannot be an alternative, because of the impossibility for many patients to obtain or simply afford it. Therefore the continuation of the current system or the set-up of an equivalent one is crucial.
For more information about the Brexit Health Alliance, see http://www.nhsconfed.org/BrexitHealthAlliance.
*Source: http://www.nhsconfed.org/BrexitHealthAlliance