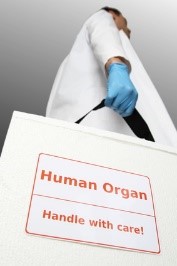 Belgium: reduced fees for living organ donors
16 December 2016
Belgian Health Minister Maggie De Block announced on the 21st of November that the Belgian National Insurance Institute Inami decided to reduce the healthcare fees for living organ donors. As of Spring 2017, living organ donors will not have to pay the non-refundable part of the healthcare costs linked with the care they will receive in the year following their admission to hospital for organ retrieval, for most of the health services.
They will also be exempt from payment for medical consultations, bio-clinical analysis and radiology services provided from the end of the first year following the organ retrieval to the tenth year.
The measure will be financed by a dedicated €263.000 budget and comes in line with the actual lack of organ donors, while more and more organ transplantations are achieved thanks to living organ donors.
Living organ donors in Belgium in 2015 amounted to 90 including 57 individuals for kidney donations, while the number was respectively 67 and 63 in 2014 and 2013.
Source here (French).