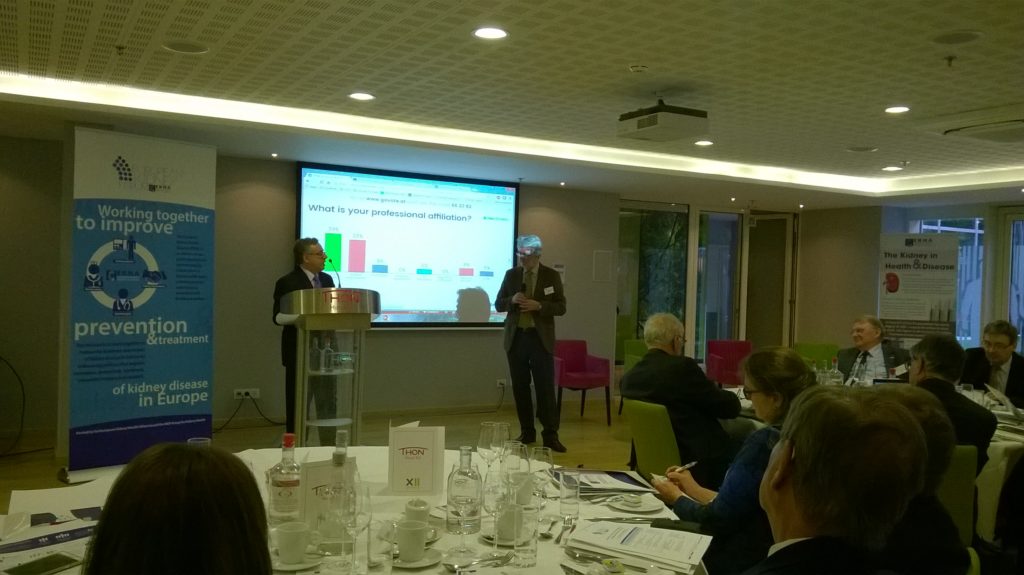 Highlights from the 2016 European Kidney Forum
28 April 2016
"MOVING from DISEASE CARE TO HEALTH CARE – A paradigm shift that focuses on Prevention"
On the 19th of April, the European Kidney Health Alliance organised its annual multi-stakeholder Forum, co-hosted by the MEP Group for Kidney Health.
The event was the occasion to debate the need for an overhaul in healthcare systems, in order to shift from disease care to prevention. Participants discussed measures to reduce the prevalence of chronic diseases, in particular chronic kidney disease, and on the related potential impact these actions can have in terms of health spending.
Between the speaker's talks, participants were invited to vote electronically to give their opinion on priorities for prevention programmes – including screening, lifestyle measures, and education. They were also asked to provide their vision on the EU's role and national health ministries' responsibilities in promoting healthy diets; as well as their views on secondary prevention priorities to prevent disease progression.
Read the Summary Report of the 2016 EU Kidney Forum.
Please click here to watch the summary video.